Safeguard Your Home with Disinfection Services in Jacksonville, FL
Through courage and determination, Paul Davis handles things properly when it matters most. We're available to provide you with a sense of security and are ready to respond to biological hazards, even in this pandemic, in order to protect you and your loved ones at home.
Protection for Your Home
Your safety and our employees' safety is always a number one priority at Paul Davis, especially with the outbreak of COVID-19. Our dedication and expertise will show that we are tackling cleaning services the proper way at this time of uncertainty. We have always responded swiftly while adhering to the most recent information when we answer the call to any biological hazards, and today is no different.
Paul Davis closely monitors information from the Centers of Disease Control and Prevention (CDC), the World Health Organization (WHO) and medical experts both nationwide and in the Jacksonville, FL, region. By obtaining up-to-date and reliable information, we know we are implementing the necessary precautions for your health when we clean your home. Our cleaning and sanitation services are a great safety precaution you can get during COVID-19.
We Take the Precautions for You
Our goal is to keep you and your loved ones safe, especially as we're all going through the impacts of the coronavirus pandemic. Our commercial property sanitation services in the Jacksonville, FL, region include:
Sanitizing your commercial property by appropriately applying disinfectants
We are EPA and FDA approved against bacteria and viruses
We meet strict standards
Additionally, we use the most advanced methods in professional cleaning to provide more the finest results. These include:
ULV Fogging: This is a pre-emptive service that cleans and covers walls, floors and other horizontal surfaces.
Fogging with Horizontal Surface Wiping: For objects that experience a lot of contact such as tabletops, door handles, computers, etc.
Fogging with Full Wiping: Industry approved measures for validated cases of coronavirus. This is a extensive cleaning service that utilizes disinfectants to sanitize your facility.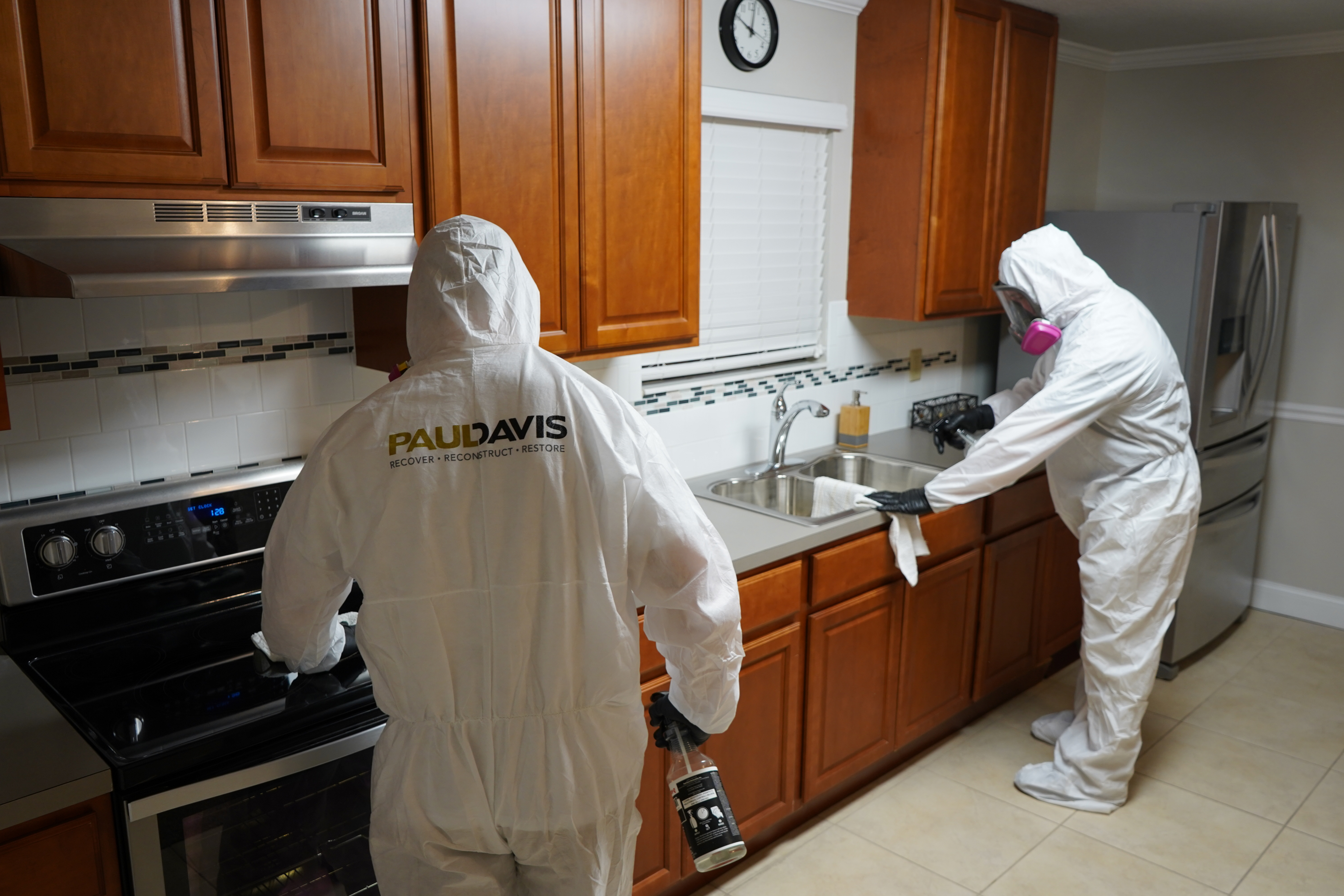 Let's Protect Everyone
Before our team arrives, there are some ways you can keep yourself and our staff safe. Primarily, it is necessary for us to know if you have concerns or special precautions you would like us to keep in mind. For example, we can send digital copies for any additional information rather than leaving behind paper documents and other information.